SnapCap Financing for
Automotive Shops
ACCELERATE YOUR REPAIR SHOP BUSINESS WITH A LOAN
‡

.

The average car owner today is driving their car for longer than ever before, often keeping it until it's no longer feasible to fix. This great news for auto repair shops makes it the optimal time to capitalize on the extended vehicle lifespan. From general body maintenance to digging deep into the mechanics of the motor, the areas of increased work can be endless given the right understanding and resources.

Now that you've taken the steps to fulfilling your vision of owning an auto repair business, the point of interest rests on positioning it for success and future growth.
HOW CAN FINANCING HELP YOUR AUTOMOTIVE REPAIR SHOP?
Whether you're looking to attract new customers or purchase new equipment and machinery, an automotive business loan can help you reach new heights. A short-term business loan with SnapCap can be used to finance:
Garage expansion – multiple garages offer room for servicing multiple vehicles
Advanced machinery – new machinery can save time and offer more safety
Employee training – a versatile workforce can handle more projects solo
New location(s) - introduce your business to new customers
QUIT WASTING TIME WITH A BANK – FINANCE WITH SNAPCAP
SnapCap is constantly looking to partner with small and medium size automotive shops to secure financing for their growing businesses. We can help you feel better about the future of your repair business by financing a short-term loan for up to $600,000.
With alternative financing options, the necessary funding can quickly be approved and ready to work for your business in as short as 24 hours thanks to SnapCap. Reach out today to discuss your business performance and finance qualification with a dedicated loan officer.
Step 1: Basics
Get Pre-Qualified
for up to
$600k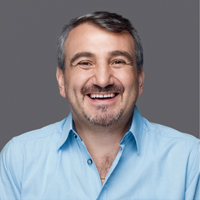 "My auto shop is a family-owned business and has been around since my grandfather owned it. We were in need of new lifts and tools to keep up with the pace of our customers. SnapCap guided us through the entire process, making it as easy as possible."
Recent Auto Repair Shop Loans
| Purpose | Amount | Term | State | City |
| --- | --- | --- | --- | --- |
| Automotive Equipment and Tools | $78,000 | 18 Months | TN | Knoxville |
| Parts Inventory | $30,000 | 10 Months | MS | Gulfport |
| Garage Expansion | $186,000 | 24 Months | NC | Chapel Hill |
| Payroll | $18,000 | 6 Months | OH | Kent |
A Better Way To Borrow For Your Business
Easy online application with quick decisions.
Financing up to $600K in as little as 24 hours.
3 month - 3 year terms serving most industries.
SIMPLIFIED PROCESS
A streamlined paperless application with quick processing allows you to focus on running your business.
SAME DAY APPROVAL, NEXT DAY FUNDING
The best technology in alternative lending. Funds deposited in as little as 24 hours following approval.
A RELATIONSHIP YOU CAN TRUST
SnapCap has worked with thousands of businesses since 2012. We strive to build relationships that last.
EXPERT FUNDING ADVISORS
From initial application to future funding needs, your dedicated account manager is here to help you.
HIGH APPROVAL RATES
Funding decisions based on actual business performance. SnapCap can find a solution for you.
COMPETITIVE RATES
Tailored terms to meet your needs. SnapCap is only interested in positioning your business for success.