SnapCap Financing for
Franchises
FINANCE YOUR FRANCHISE WITH A BUSINESS LOAN FROM SNAPCAP
‡

.

After strategically researching franchise opportunities, organizing financial paperwork, and finalizing the business plan and licensing deals, you made the exciting move of owning a franchise business. Many entrepreneurs get into franchise deals because they enjoy the idea of running a business, but prefer working within a proven business model and having the support of a larger organization.

Now that you've taken the steps to fulfilling your vision of owning a business, the point of interest rests on positioning it for success and future growth.
HOW CAN YOUR FRANCHISE BUSINESS BENEFIT FROM A LOAN?
Growing a franchise business requires understanding fees associated with the franchisor and an adequate amount of working capital to keep it on the right trajectory. With a SnapCap loan, we can help you grow your company or purchase additional franchises utilizing funds for:
Corporate fees – franchise, royalty, trademark, and other fees
Business overhead – material and labor costs along with facility location(s)
Equipment costs – leasing or buying equipment
Advertising – advertising fees along with singular business promotions
SCALE BACK WORKING WITH A BANK - SCALE UP WITH A SNAPCAP LOAN.
SnapCap is constantly looking to partner with established franchise owners to secure financing for their growing businesses. We can help you feel prepared for the future of your business by financing a short-term loan for up to $600,000.
With alternative financing options, the necessary funding can quickly be approved and ready to work for your business in as short as 24 hours thanks to SnapCap. Reach out today to discuss your business performance and finance qualification with a dedicated loan officer.
Step 1: Basics
Get Pre-Qualified
for up to
$600k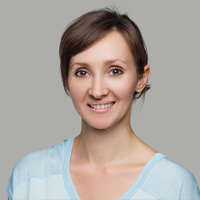 "We were completely stuck. Ongoing business expenses such as a new cold table, ice machine and oven hit us pretty hard because of the slowdown in sales. Our loan from SnapCap was invaluable in addressing our challenges and helping us move forward."
Recent Franchise Loans
| Purpose | Amount | Term | State | City |
| --- | --- | --- | --- | --- |
| Kitchen Equipment | $65,000 | 8 Months | FL | West Palm Beach |
| Franchise Acquisition | $280,000 | 24 Months | MO | St. Louis |
| Franchise Fees | $12,000 | 6 Months | NY | Schenectady |
| Storefront | $140,000 | 18 Months | KY | Lexington |
A Better Way To Borrow For Your Business
Easy online application with quick decisions.
Financing up to $600K in as little as 24 hours.
3 month - 3 year terms serving most industries.
SIMPLIFIED PROCESS
A streamlined paperless application with quick processing allows you to focus on running your business.
SAME DAY APPROVAL, NEXT DAY FUNDING
The best technology in alternative lending. Funds deposited in as little as 24 hours following approval.
A RELATIONSHIP YOU CAN TRUST
SnapCap has worked with thousands of businesses since 2012. We strive to build relationships that last.
EXPERT FUNDING ADVISORS
From initial application to future funding needs, your dedicated account manager is here to help you.
HIGH APPROVAL RATES
Funding decisions based on actual business performance. SnapCap can find a solution for you.
COMPETITIVE RATES
Tailored terms to meet your needs. SnapCap is only interested in positioning your business for success.