BAD CREDIT BUSINESS LOANS
WHAT IS A BAD CREDIT BUSINESS LOAN?
Qualifying for a business loans often takes into account the quality of your personal credit score. Defined by FICO as a range between 300 and 629, a bad credit score is a typical reason for most banks to decline a small business loan application. Fortunately for businesses with poor credit, SnapCap is dedicated to finding funding options even when the banks say no.
IS A BAD CREDIT LOAN RIGHT FOR YOUR BUSINESS?
If your score is 500 or above, there are options available with SnapCap that puts more value on the health of your business than on your credit score. An owner should expect shorter terms and higher rates on a first-time loan to account for the risk the lender assumes. Alternatively, a merchant cash advance is a good option since the funding is based on future credit card sales.
FINDING THE RIGHT BAD CREDIT BUSINESS LOAN.
By partnering with SnapCap, you are paving the way to faster funding while also strengthening potential for larger loans and longer terms in the future. Apply today to work with an experienced loan officer that will find the best financing solutions that align with your current credit score.
Step 1: Basics
Get Pre-Qualified
for up to
$600k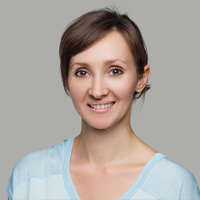 "We were completely stuck. Ongoing business expenses such as a new cold table, ice machine and oven hit us pretty hard because of the slowdown in sales. Our loan from SnapCap was invaluable in addressing our challenges and helping us move forward."
Qualifying for a Business Loan
1 Year Time in Business
All we require is 1 year in business. Typical owners have been in business 5 years.
$100K in Annual Revenue
Typical gross revenue exceeds $300,000, although we just require $100,000.
500 Personal Credit Score
Most applicants have credit score over 650. The minimum required is 500.
Meeting minimum requirements does not guarantee funding, but we'll work hard to get you the funding that you need.
SIMPLIFIED PROCESS
A streamlined paperless application with quick processing allows you to focus on running your business.
SAME DAY APPROVAL, NEXT DAY FUNDING
The best technology in alternative lending. Funds deposited in as little as 24 hours following approval.
A RELATIONSHIP YOU CAN TRUST
SnapCap has worked with thousands of businesses since 2012. We strive to build relationships that last.
EXPERT FUNDING ADVISORS
From initial application to future funding needs, your dedicated account manager is here to help you.
HIGH APPROVAL RATES
Funding decisions based on actual business performance. SnapCap can find a solution for you.
COMPETITIVE RATES
Tailored terms to meet your needs. SnapCap is only interested in positioning your business for success.