WHAT IS FACTORING?
Invoice factoring is the selling of invoices or accounts receivable to a third party company at a discount in exchange for working capital. This form of financing is ideal for businesses that get paid after the initial date of purchase for goods or services and have an immediate need for cash. Prior to signing any factoring agreement, understand the two types of factor contracts and their distinct terms and fees.
Recourse Factoring

: Owner is responsible for unreceived invoices left outstanding by customers to the factor.

Non-Recourse Factoring

: Owner is not required to repay or replace any unpaid invoices. A higher transaction fee is typically included with the added risk taken on by the factor.
IS INVOICE FACTORING RIGHT FOR YOUR BUSINESS?
Invoice factoring offers value for business owners with cash flow challenges awaiting payment for completed work. Invoice factoring is particularly useful if your customers have better credit than you. This form of financing removes a percentage of profits which can hinder the sustainability of the business if relied on too heavily.
ALTERNATIVE LENDING OPTIONS TO INVOICE FACTORING.
Invoice factoring can be a means of accessing capital to supplement short-term cash flow issues but at a high cost. Factoring requires extensive preparation surrounding current invoices and your clients must be willing to work with the factoring company. An alternative to invoice factoring is a small business loan from SnapCap.
Step 1: Basics
Get Pre-Qualified
for up to
$600k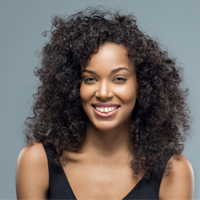 "My beauty salon desperately needed updated furniture and a complete remodel to make room for new services we will be offering in the coming months. I had the funds in my account just two days after contacting SnapCap; they were a life saver!"
Qualifying for a Business Loan
1 Year Time in Business
All we require is 1 year in business. Typical owners have been in business 5 years.
$100K in Annual Revenue
Typical gross revenue exceeds $300,000, although we just require $100,000.
500 Personal Credit Score
Most applicants have credit score over 650. The minimum required is 500.
Meeting minimum requirements does not guarantee funding, but we'll work hard to get you the funding that you need.
SIMPLIFIED PROCESS
A streamlined paperless application with quick processing allows you to focus on running your business.
SAME DAY APPROVAL, NEXT DAY FUNDING
The best technology in alternative lending. Funds deposited in as little as 24 hours following approval.
A RELATIONSHIP YOU CAN TRUST
SnapCap has worked with thousands of businesses since 2012. We strive to build relationships that last.
EXPERT FUNDING ADVISORS
From initial application to future funding needs, your dedicated account manager is here to help you.
HIGH APPROVAL RATES
Funding decisions based on actual business performance. SnapCap can find a solution for you.
COMPETITIVE RATES
Tailored terms to meet your needs. SnapCap is only interested in positioning your business for success.