WHAT IS A BUSINESS LINE OF CREDIT?
A business line of credit is revolving funding up to a pre-approved amount. With a line of credit, a business can pull increments of working capital out as needed to be paid down regularly while only paying interest on funds drawn.
Some standard characteristics of business lines of credit:
Adjustable capital
Acceptable for all business purposes
Quickest turnaround time to financing
Only pay interest on the funds you use
HOW CAN YOUR BUSINESS USE A LINE OF CREDIT?
With most small businesses, access to fast and flexible working capital can be invaluable. Whether you are in need of funds to cover workflow gaps, demands for equipment upgrades, or purchase of new inventory, a line of credit can ensure funding is readily available at a moment's notice.
Some typical reasons for obtaining a line of credit:
Payroll
Inventory order
Employee training
SECURING A LINE OF CREDIT WITH AN ALTERNATIVE LENDER.
Alternative lending options makes obtaining a line of credit seamless compared to traditional methods that are more time consuming and hesitant to work with younger businesses. By partnering SnapCap, you'll have a dedicated loan officer work fast to establish a line of credit that is appropriate for your business to hit new heights.
Step 1: Basics
Get Pre-Qualified
for up to
$600k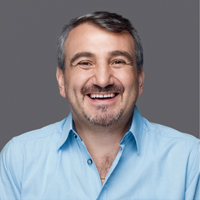 "My auto shop is a family-owned business and has been around since my grandfather owned it. We were in need of new lifts and tools to keep up with the pace of our customers. SnapCap guided us through the entire process, making it as easy as possible."
Qualifying for a line of credit
1 Year Time in Business
All we require is 1 year in business. Typical owners have been in business 5 years.
$100K in Annual Revenue
Typical gross revenue exceeds $300,000, although we just require $100,000.
500 Personal Credit Score
Most applicants have credit score over 650. The minimum required is 500.
Meeting minimum requirements does not guarantee funding, but we'll work hard to get you the funding that you need.
SIMPLIFIED PROCESS
A streamlined paperless application with quick processing allows you to focus on running your business.
SAME DAY APPROVAL, NEXT DAY FUNDING
The best technology in alternative lending. Funds deposited in as little as 24 hours following approval.
A RELATIONSHIP YOU CAN TRUST
SnapCap has worked with thousands of businesses since 2012. We strive to build relationships that last.
EXPERT FUNDING ADVISORS
From initial application to future funding needs, your dedicated account manager is here to help you.
HIGH APPROVAL RATES
Funding decisions based on actual business performance. SnapCap can find a solution for you.
COMPETITIVE RATES
Tailored terms to meet your needs. SnapCap is only interested in positioning your business for success.