WHAT IS A MERCHANT CASH ADVANCE?
A merchant cash advance (MCA) is a form of business financing structured as the sale of future credit card sales. Each business day, an automatic, fixed percentage is withheld to repay the advance. The payments continue until the advance is paid in full. A merchant cash advances is not considered a loan.
Distinguishing characteristics of a merchant cash advance:
No fixed terms
Cash advances are unsecured
Minimal documentation
No late fees or penalties
Fast approval and funding
IS A MERCHANT CASH ADVANCE RIGHT FOR YOUR SMALL BUSINESS?
If you receive a steady and predictable volume of credit transactions each month, a merchant cash advance could be a good financing solution for your business. Although a merchant cash advance has the potential to be an expensive financing option compared to a loan, it is one of the fastest ways to finance your business and often has the highest approval rate.
FAST FUNDING OUTSIDE A MERCHANT CASH ADVANCE.
Like all financing opportunities, a merchant cash advance offers pros and cons that may or may not align with your business. By partnering with a lender such as SnapCap, you will have a dedicated loan officer work to outline the best funding options to ensure your business is positioned for success.
Step 1: Basics
Get Pre-Qualified
for up to
$600k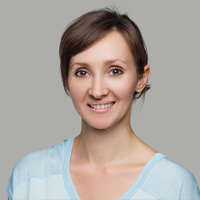 "We were completely stuck. Ongoing business expenses such as a new cold table, ice machine and oven hit us pretty hard because of the slowdown in sales. Our loan from SnapCap was invaluable in addressing our challenges and helping us move forward."
Qualifying for a Merchant Cash Advance
1 Year Time in Business
All we require is 1 year in business. Typical owners have been in business 5 years.
$100K in Annual Revenue
Typical gross revenue exceeds $300,000, although we just require $100,000.
500 Personal Credit Score
Most applicants have credit score over 650. The minimum required is 500.
Meeting minimum requirements does not guarantee funding, but we'll work hard to get you the funding that you need.
SIMPLIFIED PROCESS
A streamlined paperless application with quick processing allows you to focus on running your business.
SAME DAY APPROVAL, NEXT DAY FUNDING
The best technology in alternative lending. Funds deposited in as little as 24 hours following approval.
A RELATIONSHIP YOU CAN TRUST
SnapCap has worked with thousands of businesses since 2012. We strive to build relationships that last.
EXPERT FUNDING ADVISORS
From initial application to future funding needs, your dedicated account manager is here to help you.
HIGH APPROVAL RATES
Funding decisions based on actual business performance. SnapCap can find a solution for you.
COMPETITIVE RATES
Tailored terms to meet your needs. SnapCap is only interested in positioning your business for success.