WHAT IS A MICROLOAN?
A microloan is a small, short-term loan with a low-interest rate, extended to small businesses with low capital requirements or only a few employees. Microloans typically range from $500 up to $50,000. These loans typically carry a maximum term length of 6 years and average interest rates between 8 and 13 percent.
IS A MICROLOAN RIGHT FOR YOUR BUSINESS?
Unlike traditional bank loans, microloans are much easier to qualify for and most registered businesses can qualify for a microloan. The standards needed to qualify for microloans are typically much less stringent than for other types of business loans at higher borrowing amounts.
Top ways to secure a microloan:
Review personal and business credit reports
Have a strong business plan
Offer collateral or a personal guarantee
Invest personal funds into the business
WORKING WITH THE RIGHT MICROLENDER.
The Small Business Administration (SBA) administers the microloan program through designated intermediaries. By partnering with SnapCap, you will have a dedicated officer provide quick decisions on the eligibility of your business receiving funds outside of the SBA microloan program. Apply today and find the capital your business needs to succeed.
Step 1: Basics
Get Pre-Qualified
for up to
$600k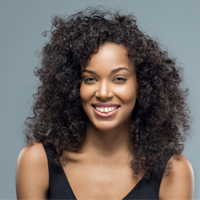 "My beauty salon desperately needed updated furniture and a complete remodel to make room for new services we will be offering in the coming months. I had the funds in my account just two days after contacting SnapCap; they were a life saver!"
Qualifying for a Business Loan
1 Year Time in Business
All we require is 1 year in business. Typical owners have been in business 5 years.
$100K in Annual Revenue
Typical gross revenue exceeds $300,000, although we just require $100,000.
500 Personal Credit Score
Most applicants have credit score over 650. The minimum required is 500.
Meeting minimum requirements does not guarantee funding, but we'll work hard to get you the funding that you need.
SIMPLIFIED PROCESS
A streamlined paperless application with quick processing allows you to focus on running your business.
SAME DAY APPROVAL, NEXT DAY FUNDING
The best technology in alternative lending. Funds deposited in as little as 24 hours following approval.
A RELATIONSHIP YOU CAN TRUST
SnapCap has worked with thousands of businesses since 2012. We strive to build relationships that last.
EXPERT FUNDING ADVISORS
From initial application to future funding needs, your dedicated account manager is here to help you.
HIGH APPROVAL RATES
Funding decisions based on actual business performance. SnapCap can find a solution for you.
COMPETITIVE RATES
Tailored terms to meet your needs. SnapCap is only interested in positioning your business for success.