SnapCap Financing for
Beauty Salons and Spas
MAKE OVER YOUR SALON OR SPA WITH A SMALL BUSINESS LOAN
‡

.

As owners of salons and spas, your job is to make sure your customers leave feeling better than when they walked in the door. With the beauty industry thriving and hair care being the largest segment with over 86,000 locations and counting in the U.S., there are plenty of owners looking to out pamper and beautify clientele at your shop's expense.

To stay ahead of the curve, it pays to be customer focused and aware any opportunities to add volume your business and position it for success.
HOW CAN A LOAN BENEFIT MY SALON OR SPA?
With the ever-changing landscape of the beauty industry, it's important your salon has in-demand products available, stylish and comfortable furniture, and a superior staff attending to clients. By applying for a working capital loan, you can better evaluate where your salon/spa can utilize extra funding:
Salon or spa expansion – consider the optimal 'personal space' for client satisfaction
Marketing materials – collateral and a website are great selling tools outside the salon/spa
New renovations – design and ambiance of the salon represents the quality of service
Equipment and furniture – new and modern fixtures can make a great impression
RINSE YOUR HANDS OF BANK DEALINGS – FINANCE WITH SNAPCAP.
SnapCap is constantly looking to partner with small and medium size salons and spas to secure financing for a growing industry. We can help you feel better about the future of your beauty business by financing a short-term loan for up to $600,000.
With alternative financing options, the necessary funding can quickly be approved and ready to work for your business in as short as 24 hours thanks to SnapCap. Reach out today to discuss your business performance and finance qualification with a dedicated loan officer.
Step 1: Basics
Get Pre-Qualified
for up to
$600k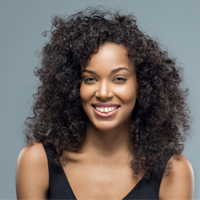 "My beauty salon desperately needed updated furniture and a complete remodel to make room for new services we will be offering in the coming months. I had the funds in my account just two days after contacting SnapCap; they were a life saver!"
Recent Salon and Spa Loans
| Purpose | Amount | Term | State | City |
| --- | --- | --- | --- | --- |
| Salon Space | $98,000 | 18 Months | NV | Las Vegas |
| Website/Marketing | $32,000 | 8 Months | WA | Victoria |
| Beauty Inventory | $14,000 | 6 Months | WI | Madison |
| Stylist Training | $15,000 | 12 Months | NJ | Newark |
A Better Way To Borrow For Your Business
Easy online application with quick decisions.
Financing up to $600K in as little as 24 hours.
3 month - 3 year terms serving most industries.
SIMPLIFIED PROCESS
A streamlined paperless application with quick processing allows you to focus on running your business.
SAME DAY APPROVAL, NEXT DAY FUNDING
The best technology in alternative lending. Funds deposited in as little as 24 hours following approval.
A RELATIONSHIP YOU CAN TRUST
SnapCap has worked with thousands of businesses since 2012. We strive to build relationships that last.
EXPERT FUNDING ADVISORS
From initial application to future funding needs, your dedicated account manager is here to help you.
HIGH APPROVAL RATES
Funding decisions based on actual business performance. SnapCap can find a solution for you.
COMPETITIVE RATES
Tailored terms to meet your needs. SnapCap is only interested in positioning your business for success.