SnapCap Financing for
Skilled Trade Business
ADVANCE YOUR TRADE BUSINESS WITH QUICK FINANCING
‡

.

Whether your trade expertise is HVAC, plumbing, or electrical, there is no question your skilled services offer peace of mind to residential and industrial customers alike. With increasing trade competition and emerging methods for contractor discovery, it can be difficult standing out while continuing to strive for business growth.

Now that you've established your vision of owning a trade service business, the point of interest rests on positioning it for success with the necessary working capital to edge the competition.
HOW CAN A SKILLED TRADE SERVICE LOAN BENEFIT YOUR COMPANY?
By controlling the amount of funding on-hand to secure current and prospective work requests, you can effectively cut concerns of expenses incurred prior to receiving full project payment. Considering an alternative business loan can expedite financing for:
Work vehicles & equipment – reliable and well-equipped transportation
Hiring and training employees – certified, professional employees
Expanding office space – structure the business for growth with more space
Marketing/website – an easy-to-find and use web presence can generate leads
TRADE OUT DEALING WITH BANKS - GET FINANCING WITH SNAPCAP
SnapCap is constantly looking to partner with skilled service business owners to secure financing for their growing businesses. We can help you feel better about the future of your trade business by financing a short-term loan for up to $600,000.
With alternative financing options, the necessary funding can quickly be approved and ready to work for your business in as short as 24 hours thanks to SnapCap. Reach out today to discuss your business performance and finance qualification with a dedicated loan officer.
Step 1: Basics
Get Pre-Qualified
for up to
$600k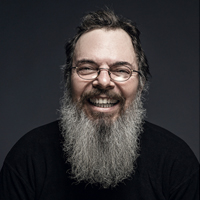 "I started my electrical business in 2012 and quickly grew my customer base mostly from word-of-mouth. Once the project load outgrew my capabilities, I knew I needed to hire a few more employees. Once I was approved for a short-term loan with SnapCap, I could finally build my team and fulfill more work obligations."
Recent Construction Loans
| Purpose | Amount | Term | State | City |
| --- | --- | --- | --- | --- |
| Hiring and Training Employees | $68,000 | 18 Months | CA | San Bernardino |
| Work Vehicle & Equipment | $45,000 | 12 Months | UT | Layton |
| Expanding Office Space | $152,000 | 24 Months | CT | Bridgeport |
| Marketing/Website | $17,000 | 6 Months | AR | Bentonville |
A Better Way To Borrow For Your Business
Easy online application with quick decisions.
Financing up to $600K in as little as 24 hours.
3 month - 3 year terms serving most industries.
SIMPLIFIED PROCESS
A streamlined paperless application with quick processing allows you to focus on running your business.
SAME DAY APPROVAL, NEXT DAY FUNDING
The best technology in alternative lending. Funds deposited in as little as 24 hours following approval.
A RELATIONSHIP YOU CAN TRUST
SnapCap has worked with thousands of businesses since 2012. We strive to build relationships that last.
EXPERT FUNDING ADVISORS
From initial application to future funding needs, your dedicated account manager is here to help you.
HIGH APPROVAL RATES
Funding decisions based on actual business performance. SnapCap can find a solution for you.
COMPETITIVE RATES
Tailored terms to meet your needs. SnapCap is only interested in positioning your business for success.