WHAT IS A WHOLESALE BUSINESS LOAN?
For businesses working with large scale inventory purchases, a wholesale business loan is an ideal means to ensure working capital is readily available. As inventory is managed and sales cycles fluctuate, you will inevitably experience the need for fast funding so business can continue as usual. From purchasing new products, restocking existing inventory, and addressing unexpected expenses, the ever-changing landscape of wholesale business is best suited with readily available capital.
IS A WHOLESALE LOAN RIGHT FOR YOUR BUSINESS?
Businesses that deal with a great amount of inventory know it pays to be prepared. In the event that an unexpected order is received or sales forecasting was off, quick financing can be the difference between fulfilling an order and losing a customer. If your business has ever experienced a 'close call' in completing an order, you know it pays to take the initiative in safeguarding your business with a wholesale loan.
SECURING A WHOLESALE BUSINESS LOAN.
Although traditional lenders try to facilitate wholesale loans, the time between applying and receiving funding can be too long for it to be a viable solution. SnapCap can expedite the loan process to ensure you have the working capital needed to grow. By applying with our simple application, you can be on your way to receiving funding within 48 hours. Take control of your inventory concerns with a SnapCap wholesale loan.
Step 1: Basics
Get Pre-Qualified
for up to
$600k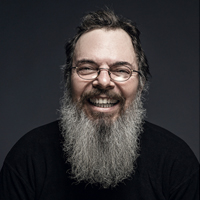 "I started my electrical business in 2012 and quickly grew my customer base mostly from word-of-mouth. Once the project load outgrew my capabilities, I knew I needed to hire a few more employees. Once I was approved for a short-term loan with SnapCap, I could finally build my team and fulfill more work obligations."
Qualifying for a Business Loan
1 Year Time in Business
All we require is 1 year in business. Typical owners have been in business 5 years.
$100K in Annual Revenue
Typical gross revenue exceeds $300,000, although we just require $100,000.
500 Personal Credit Score
Most applicants have credit score over 650. The minimum required is 500.
Meeting minimum requirements does not guarantee funding, but we'll work hard to get you the funding that you need.
SIMPLIFIED PROCESS
A streamlined paperless application with quick processing allows you to focus on running your business.
SAME DAY APPROVAL, NEXT DAY FUNDING
The best technology in alternative lending. Funds deposited in as little as 24 hours following approval.
A RELATIONSHIP YOU CAN TRUST
SnapCap has worked with thousands of businesses since 2012. We strive to build relationships that last.
EXPERT FUNDING ADVISORS
From initial application to future funding needs, your dedicated account manager is here to help you.
HIGH APPROVAL RATES
Funding decisions based on actual business performance. SnapCap can find a solution for you.
COMPETITIVE RATES
Tailored terms to meet your needs. SnapCap is only interested in positioning your business for success.